Posts for: February, 2013
By Cielo Grande Dental Arts
February 17, 2013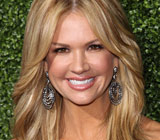 When her daughter Ashby was born in 2007, Nancy O'Dell was overjoyed; but she found the experience of pregnancy to be anxiety-provoking. O'Dell is host of the popular entertainment news show Entertainment Tonight.
After her baby was born she compiled her memories and thoughts into a book for first-time pregnant mothers. The book, "Full of Life: Mom to Mom Tips I Wish Someone Had Told Me When I Was Pregnant," covers a wide range of topics — including oral health during pregnancy.
"While my dental health has always been relatively normal, pregnancy did cause me some concern about my teeth and gums. With my dentist's advice and treatment, the few problems I had were minimized," O'Dell told Dear Doctor magazine. An example of her experience is a craving for milk that started at about the time the baby's teeth began to form. She felt that her body was telling her to consume more calcium.
As often happens with pregnant mothers, she developed sensitive gums and was diagnosed with "pregnancy gingivitis," the result of hormonal changes that increase blood flow to the gums.
"I love to smile," said O'Dell, "and smiles are so important to set people at ease, like when you walk into a room of people you don't know. When you genuinely smile you're able to dissolve that natural wall that exists between strangers."
Contact us today to schedule an appointment to discuss your questions about dental health during pregnancy. You can also learn more by reading the Dear Doctor magazine article "Nancy O'Dell."
By Cielo Grande Dental Arts
February 03, 2013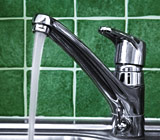 According to the Centers for Disease Control and Prevention (CDC), community water fluoridation has been a safe and healthy way to prevent tooth decay effectively for over 65 years now. In fact, the CDC has recognized water fluoridation as one of the 10 great public health achievements of the 20th century.
It all began back in the 1930's when it was discovered that fluoride had oral health benefits. However, community water fluoridation did not begin until January 25, 1945, when Grand Rapids, Michigan became the first city to add fluoride to its municipal water system. Before it was officially rolled out in other cities, Grand Rapids was compared to other cities or "controlled groups" that had not added fluoride to their water so that scientific research could assess the relationship between tooth decay and fluoride. Well, you can guess the results — it was proven that fluoride helped reduce tooth decay when added to ordinary tap water. On November 29, 1951, the National Academy of Sciences' National Research Council (NRC) declared water fluoridation safe, effective, and beneficial based upon the results of their findings and the fact that there was a dramatic decline in tooth decay in the children of Grand Rapids.
Ever since, fluoride has continued to play a critical role as a simple, safe, effective way to provide improved oral health by helping reduce tooth decay in the United States. This reality is still being demonstrated with each new generation benefiting from better oral health than the previous generation.
As for identifying when the time is right to introduce fluoride to your children's oral health program, ask us. Most children get the right amount of fluoride to help prevent cavities if they drink water that contains fluoride. And if by chance you live in an area where your tap water is not fluoridated, brush your children's teeth with no more than a pea-sized amount of fluoride toothpaste twice a day and ask your dentist about fluoride supplements and treatment.
Learn more on this topic by reading the Dear Doctor article, "Fluoride And Fluoridation In Dentistry."