Posts for: June, 2014
By Cielo Grande Dental Arts
June 17, 2014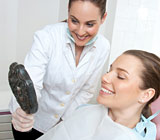 We all know that dentistry can do amazing things these days to give you the smile you've always dreamed of. With the latest cosmetic and restorative dental techniques, it is possible to achieve amazingly natural-looking results. But how do we map out the best route to a better smile? And how do we know that the results will hold up over time?
Every individual has a unique set of conditions in his or her mouth and it is our job to figure out how you have come to your present state, dentally speaking. We need to correct or at least manage any factors that could risk the success of your treatment. These risk factors fall into four basic categories:
Periodontal Risk — This involves the condition of the structures that support your teeth, including your gum and bone tissue. It's important to establish good periodontal health before we perform any restorative or cosmetic procedures.
Biomechanical Risk — This has to do with the structural integrity of your teeth. We will look at whether any tooth structure has been lost due to decay, and take steps to reduce your susceptibility to decay if necessary.
Functional Risk — This relates to your bite: how your teeth, muscles and jaw joints are functioning. For example, do you have excessive tooth wear or joint pain? If so, you are at a higher risk in this category and we need to figure out why.
Aesthetic Risk — This is the most subjective of the categories as beauty is in the eye of the beholder. Still, if you display a lot of your teeth and gums when you smile, any issues you have (gum recession, for example) will be that much more visible and affect your smile more. We will have to take this into account when we plan your treatment.
Only when we have determined how best to minimize your risk in all four of these categories can we restore or enhance your smile in a way that will not only look great but also last as long as possible.
If you have any questions about cosmetic or restorative dental treatment, please contact us to schedule an appointment for a consultation.
By Cielo Grande Dental Arts
June 02, 2014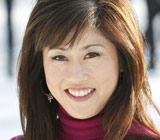 If Kristi Yamaguchi's kids inherit her figure skating ability, they might just be headed for the Olympics — after all, their mom won the gold medal for figure skating in the 1992 games. When it comes to teeth, however, she wouldn't mind if they inherited her spouse's instead. "My husband [fellow Olympian turned pro hockey player Bret Hedican] never had braces," she recently told an interviewer. "I'm hoping they get his teeth."
When you look at the elegant skating star's pearly smile, you'd never suspect she had dental problems. In fact, Kristi had four permanent teeth extracted to relieve the crowding in her mouth. She also wore braces to correct irregularities in both upper and lower teeth. Could orthodontics work the same "magic" for your kids — or yourself?
It just might. The first step toward finding out is having an orthodontic evaluation. For kids, the right time for an initial evaluation is no later than age 7. By then, the first molars are usually present and your child's bite pattern is establishing. Even though treatment may not begin for several more years, it's helpful to know what problems may arise in your child's individual situation — and to start treating them at just the right time.
Orthodontics has progressed a great deal in the two decades since Yamaguchi's braces came off. Today, small devices called palatal expanders are often used to create more space in the mouth, as an alternative to tooth extraction. There are also many new options for orthodontic appliances, in addition to standard metal braces. These include unobtrusive tooth-colored braces and lingual braces, which are applied to the tongue side of the teeth and can't be seen. In some cases, clear plastic aligners can be used instead of braces, for a look that's almost invisible.
Adolescence is often the preferred time to do orthodontic treatment. By then, the permanent teeth have mostly come in, but there's still some growing left to do. But age isn't a factor that should stop you from getting the smile you've always wanted. About one in five orthodontic patients today is an adult — and those less-visible appliances can fit in well with the more "professional" image of an older person.
Orthodontics can't help make someone an Olympic athlete — only lots of talent and practice can do that. But it can make a big difference in a person's appearance. "Once my braces came off, it was like — Wow! That looks so much nicer," Yamaguchi recollected. And today, the mother of two, author, and philanthropist sports the same appealing smile she had on the podium at the Albertville Olympic Games.
If you would like more information on how orthodontics could help you get the smile you've dreamed about, please contact us or schedule an appointment for a consultation. You can also learn more about this topic by reading the Dear Doctor magazine articles "Early Orthodontic Evaluation" and "The Magic of Orthodontics."